Dining at a new restaurant is always a good time for me! Anyone who knows me knows I can put away some food and I love trying new places.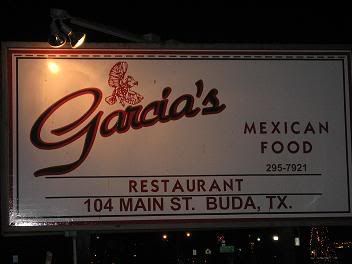 Erica invited Crystal and I to have dinner with her and her family at Garcia's Mexican Restaurant in Buda. Crystal and I had never been there before but heard so much about it from the sisters, Stephanie and Erica! =) So after work we met them for a GREAT dinner! The food was delicious and the atmosphere is "homey"... And better yet, the company was very enjoyable!
If you're ever in Buda and want some great, inexpensive Mexican food this is definitely the place to be!